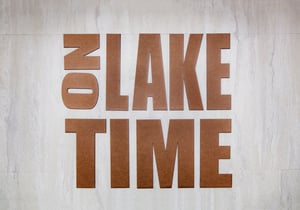 $

40.00
Remind yourself that it's time to live life at a different pace! This phrase is designed to fit in a 2 by 2 foot square area. Large letters are 9 inches tall.
Our unique letters start with environmentally friendly and completely safe eucalyptus board. Trees are grown in sustainable farms, harvested, ground into pulp, then heat pressed into 1/8 inch thick boards. No glue or formaldehyde used! (That sort of thing is important to us). Use velcro command strips to adhere them to your wall.
It comes unfinished so you can paint it to match your decor.
We make custom orders and can work with multiple fonts and sizes; if you have a different phrase you'd like, just let us know and we'll come up with something you love.